Our goal is that for our clients buying, selling or renting through CENTURY 21 Integral should be a pleasant experience and for this we have a team dedicated exclusively to understanding and addressing their requirements.
Jose A. Cortes
President of CENTURY 21 Integral, his more than 20 years of experience in the real estate market in different destinations such as New York, Miami, Orlando and Panama, in the residential, commercial and industrial areas, allows him to advise his team of advisors and his clients . , in the legal, fiscal and comparative market analysis, managing to carry out the best mutually beneficial negotiations for those involved, taking care of every detail of the operation to achieve customer satisfaction.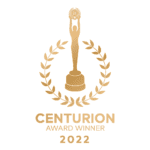 Patricia Herrera
Office Director, her extensive experience in the Real Estate area in markets such as Panama, Miami, New York, and financial expert finds the best investment opportunities, creating real estate investment portfolios that generate great dividends for her clients.
Karina Tancredi
Business Administrator, with great charisma and extensive real estate experience in different markets, her knowledge of different languages gives clients the possibility of clearly communicating their needs to dedicate themselves to finding the best options for them. Her client satisfaction speaks to her great professionalism and empathy.